WHAT'S INCLUDED
3-days, 2-nights Breezy Point, MN .
STEP 1 - Traveler Info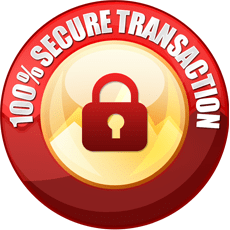 VACATION OVERVIEW
Within the city of Breezy Point you will find two parks which host a number of activity choices such as basketball, volleyball, softball, and playgrounds. Are you looking for somewhere to hold your family reunion? If so contact the city today to reserve your special occasion under the parks pavilion. If it's outdoor activities you want then jump on the Paul Bunyan Trail which connects Breezy Point to Pequot Lakes and other area communities. Biking, walking, snowmobiling and cross-country skiing are just a few of the uses the Paul Bunyan Trail offers.
Breezy Point offers plenty of alternative outdoor fun nearby; golfing on some the country's premier courses, boating on crystal blue waters, shopping for every occasion, fun for the kids, and you can't forget fishing for that trophy walleye! Don't wait, make your plans today and visit the city of Breezy Point. If it's winter fun you're looking for, Breezy Point is a winter wonderland headquarters. With a variety of winter lodging choices, ice fishing, snowmobiling, cross country skiing, and local ice festival events. Sleigh rides and dog sled rides are just part of the winter fun you'll find in Breezy Point, Minnesota. The Resort features a convention center, three 18-hole golf courses, boat marina, ice arena, four restaurants, four bars, and a recreation center.
What's The Name Of This Resort?
Due to the promotional price being so far below the true retail price, we can only show you the Breezy Point, MN resorts at checkout.

Please continue to the next step, or call 1-888-859-4685 and speak to one of our representatives.
What Our Customers Say

Real Google Reviews
The locations are all amazing! My favorite vacation so far is the Morritz Tortuga in Grand Cayman Islands its was clean and the service was EMACULATE!!!!
we had a perfect time .WW did us better than expected
We had the greatest time at the the resort in Cabo this spring. The weather was great every single day. The food at all 3 restaurants was fantastic, but I think we enjoyed the Bella the most. World Wide has helped us plan 2 spectacular vacations in the past 5 years.
omg great locations great company am very pleased
WHAT'S INCLUDED
3-days, 2-nights Breezy Point, MN .
STEP 1 - Traveler Info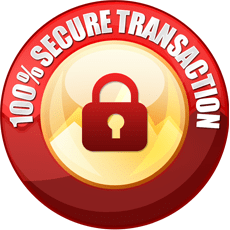 Other Deals
Puerto Vallarta All-Inclusive Vacation Deal
5-days, 4-nights
Cabo San Lucas All-Inclusive Vacation Deal
5-days, 4-nights All-Inclusive
Bali, Indonesia Vacation Deal
5-days, 4-nights
HURRY! THERE ARE ONLY 28 PACKAGES LEFT AT THIS PRICE!
Don't Wait. Lock in this price Today!
You can't pass a Breezy Point, MN vacation package this epic, this luxurious, and this affordable. Go ahead. Click below.
Don't wait! Get started on this vacation today!
GET THIS DEAL NOW