WHAT'S INCLUDED
4-days, 3-nights Lake Havasu, AZ.
STEP 1 - Traveler Info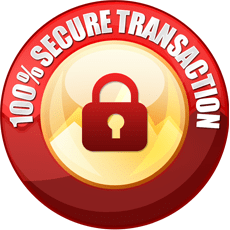 VACATION OVERVIEW
With more than 300 days of sunshine a year — and a unique mix of tranquil waters, rugged mountains, and tons of fun — it's hard to stay inside. Everywhere you look, folks are hiking, biking, boating, fishing, golfing, off roading, shopping, dining and enjoying seasonal events. It is perhaps most famous for the London Bridge that looms above it. Yes, the actual London Bridge, bought by the area's founding father, Robert McCullough, for $2,460,000, after the city of London put it up for auction in 1968. Today, Lake Havasu City is one of the most popular vacation destinations in Arizona and offers a range of recreational activities for families, couples and single travelers. Golf on championship courses, soak up the sun on the shores of Lake Havasu's beaches or explore nearby parks by foot and bicycle. Houseboats dot the lake and are available for rent along with paddle boats, kayaks, jet skis and other types of water sports equipment. Like most resort towns Lake Havasu is chock-full of hotels, restaurants, shops and non-stop action.
The resort offers:

On-site marina and boat dock
Watersport rentals, including Jet Skis, boats, paddle boats, canoes and kayaks
Three sparkling pools and a whirlpool spa
A splash pool and a 94-foot waterslide
An executive 9-hole golf course
Dining and nightlife options
Poolside bar and Splash Grill
Complimentary on-site parking
On-site fitness center
On-site business center
Daily breakfast

INCLUDED
What's The Name Of This Resort?
Due to the promotional price being so far below the true retail price, we can only show you the Lake Havasu, AZ resorts at checkout.

Please continue to the next step, or call 1-888-859-4685 and speak to one of our representatives.
What Our Customers Say

Real Google Reviews
The locations are all amazing! My favorite vacation so far is the Morritz Tortuga in Grand Cayman Islands its was clean and the service was EMACULATE!!!!
we had a perfect time .WW did us better than expected
We had the greatest time at the the resort in Cabo this spring. The weather was great every single day. The food at all 3 restaurants was fantastic, but I think we enjoyed the Bella the most. World Wide has helped us plan 2 spectacular vacations in the past 5 years.
omg great locations great company am very pleased
WHAT'S INCLUDED
4-days, 3-nights Lake Havasu, AZ.
STEP 1 - Traveler Info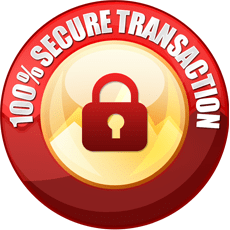 Other Deals
Bali, Indonesia Vacation Deal
5-days, 4-nights
Cancun All-Inclusive Vacation Deal
5-days, 4-nights
Cabo San Lucas All-Inclusive Vacation Deal
5-days, 4-nights All-Inclusive
HURRY! THERE ARE ONLY 32 PACKAGES LEFT AT THIS PRICE!
Don't Wait. Lock in this price Today!
You can't pass a Lake Havasu, AZ vacation package this epic, this luxurious, and this affordable. Go ahead. Click below.
Don't wait! Get started on this vacation today!
GET THIS DEAL NOW