WHAT'S INCLUDED
3 Days, 2 Nights San Diego County, CA.
STEP 1 - Traveler Info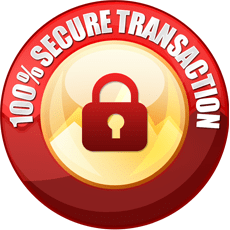 VACATION OVERVIEW
San Diego is a vacationer's paradise, with year-round temperatures in the seventies and near-constant sunshine. One of America's most family-friendly cities, San Diego is home to LEGOLAND, the New Children's Museum, and the famous San Diego Zoo. Sunbathers and surfers are guaranteed to find their perfect beach, and foodies find delights in artisanal breweries, local bistros, and gourmet restaurants. From the Broadway excitement of La Jolla Playhouse to the European feel of Little Italy to the nouveau-chic of the Gaslamp Quarter, San Diego has something for everyone.
San Diego's arts and culture and culinary arts are booming. The hottest, new culinary arts talents prepare award-winning meals throughout the region's 6,400 eating establishments. San Diego County also features 92 golf courses and a variety of exciting participatory and spectator sports, beachfront resorts and luxury spas, gaming, a dynamic downtown district, annual special events and unique holiday offerings, multicultural festivals and celebrations, colorful neighborhoods and communities, a rich military history and much more. The most difficult decision to make regarding a vacation to San Diego is determining what to do and see among the region's vast and diverse offerings. San Diego County promises a truly remarkable vacation experience for everyone.
What's The Name Of This Resort?
Due to the promotional price being so far below the true retail price, we can only show you the San Diego County, CA resorts at checkout.

Please continue to the next step, or call 1-888-859-4685 and speak to one of our representatives.
What Our Customers Say

Real Google Reviews
The locations are all amazing! My favorite vacation so far is the Morritz Tortuga in Grand Cayman Islands its was clean and the service was EMACULATE!!!!
we had a perfect time .WW did us better than expected
We had the greatest time at the the resort in Cabo this spring. The weather was great every single day. The food at all 3 restaurants was fantastic, but I think we enjoyed the Bella the most. World Wide has helped us plan 2 spectacular vacations in the past 5 years.
omg great locations great company am very pleased
WHAT'S INCLUDED
3 Days, 2 Nights San Diego County, CA.
STEP 1 - Traveler Info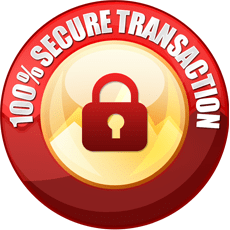 Other Deals
Bali, Indonesia Vacation Deal
5-days, 4-nights
Cancun All-Inclusive Vacation Deal
5-days, 4-nights
Carolina, Puerto Rico Vacation Deal
5-days, 4-nights
HURRY! THERE ARE ONLY 32 PACKAGES LEFT AT THIS PRICE!
Don't Wait. Lock in this price Today!
You can't pass a San Diego County, CA vacation package this epic, this luxurious, and this affordable. Go ahead. Click below.
Don't wait! Get started on this vacation today!
GET THIS DEAL NOW