WHAT'S INCLUDED
3 Days, 2 Nights Sedona, AZ.
STEP 1 - Traveler Info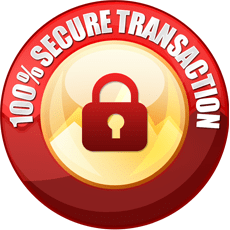 VACATION OVERVIEW
Also referred to as Red Rock Country, Sedona is now recognized as a favorite US Southwest vacation destination. Drawn first by the incredible scenery, visitors look forward to the many activities and experiences they can have in Sedona. For outdoor fun, there's hiking or biking along beautiful, well marked trails, jeep and other scenic tours, and golf. 'Sedona exists at an impossible intersection of soul-nourishing wilderness and pampered luxury—where soaring red rock monoliths cradle an array of resorts, spas, art galleries and boutique wineries. How do you want to experience Sedona?
It doesn't matter if you're a seasoned backcountry adventurer, or if you get most of your knowledge of the Great Outdoors from books and online sites. Once you arrive in Sedona, your feet start itching to get out of the car and explore this fantastic landscape. There are trails for every level of fitness and commitment, from a flat paved stroll at the foot of Cathedral Rock to an easy-moderate path winding around Bell Rock and Courthouse Butte, to a scramble up an old wagon trail that was once the way to Flagstaff. Surprisingly to most who have never visited, Sedona has 4 changing seasons, each with special opportunities and changing scenery. Most of the year, regardless of the season, Sedona weather is mild and pleasant compared to other parts of the country.
What's The Name Of This Resort?
Due to the promotional price being so far below the true retail price, we can only show you the Sedona, AZ resorts at checkout.

Please continue to the next step, or call 1-888-859-4685 and speak to one of our representatives.
What Our Customers Say

Real Google Reviews
The locations are all amazing! My favorite vacation so far is the Morritz Tortuga in Grand Cayman Islands its was clean and the service was EMACULATE!!!!
we had a perfect time .WW did us better than expected
We had the greatest time at the the resort in Cabo this spring. The weather was great every single day. The food at all 3 restaurants was fantastic, but I think we enjoyed the Bella the most. World Wide has helped us plan 2 spectacular vacations in the past 5 years.
omg great locations great company am very pleased
WHAT'S INCLUDED
3 Days, 2 Nights Sedona, AZ.
STEP 1 - Traveler Info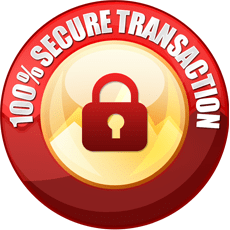 Other Deals
Costa Rica All-Inclusive Vacation Deal
5-days, 4-nights All-Inclusive
Cabo San Lucas All-Inclusive Vacation Deal
5-days, 4-nights All-Inclusive
Punta Cana All-Inclusive Vacation Deal
5-days, 4-nights
HURRY! THERE ARE ONLY 32 PACKAGES LEFT AT THIS PRICE!
Don't Wait. Lock in this price Today!
You can't pass a Sedona, AZ vacation package this epic, this luxurious, and this affordable. Go ahead. Click below.
Don't wait! Get started on this vacation today!
GET THIS DEAL NOW