Bali, Indonesia Vacation Package
Bali is an Indonesian island known for its forested volcanic mountains, iconic rice paddies, beaches and coral reefs. The island is home to religious sites such as cliffside Uluwatu Temple. To the south, the beachside city of Kuta has lively bars, while Seminyak, Sanur and Nusa Dua are popular resort towns. The island is also known for its yoga and meditation retreats.
Bali is a favorite destination for many people around the world and it's easy to see why! From its list of unending idyllic beaches, captivating spiritual energy, terraced rice fields and exotic sunsets. There is so much to see and experience on this magnificent island paradise! Going to Bali feels like going on a never-ending adventure - there is an activity to suit every soul! Experience surfing, yoga, meditation, trekking, delicious food or amazing nightlife. Certain areas of Bali have been influenced by tourism, with hubs of cute cafes, hip bars, and vegan restaurants. Other areas are still quite remote, maintaining their uniquely Balinese beauty and charm.
We offer two resorts located right on the Candidasa beachfront with breathtaking views of the sea, islands and mountain backdrop. Surrounded on one side by coral-filled seas and to the rear a view of green palm covered hills and mountain terrain. The ambience of this unique area where time is less important, is ideally located so you can discover both the friendliness and culture typical for which Bali is so famous, making this our properties one of the best places to discover the "Real Bali".

The resort offers weekly activities to make your vacation really something to enjoy and remember. Imagine roasting a whole suckling pig and enjoying a BBQ party with full buffet, traditional Balinese dancing girls and 18 piece Genjek band. (These activities are available through the resort and may be at an additional cost).
Located on a private beach
This Bali, Indonesia Vacation includes:
5-days, 4-nights Accommodations in Bali, Indonesia
Accommodations & exclusive amenities
Resort Images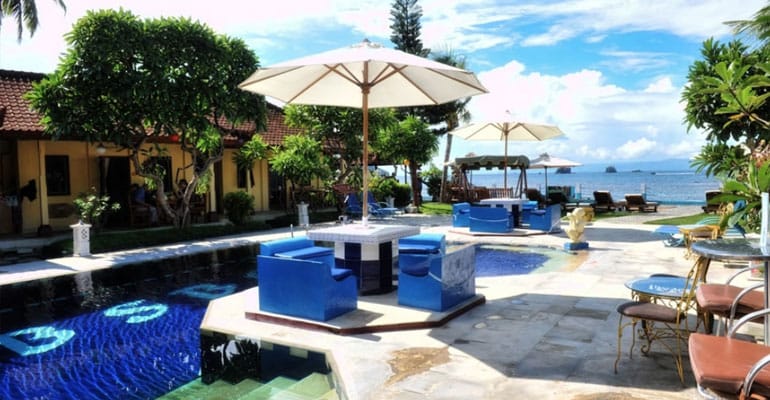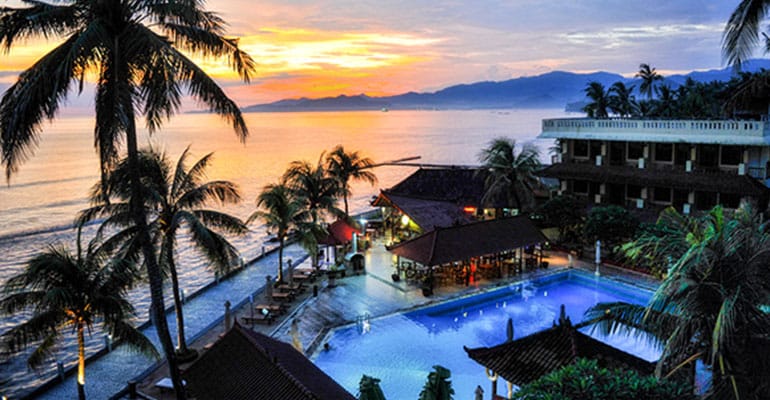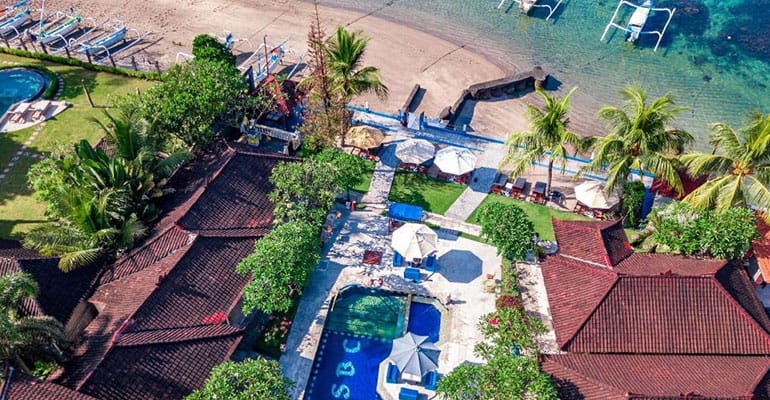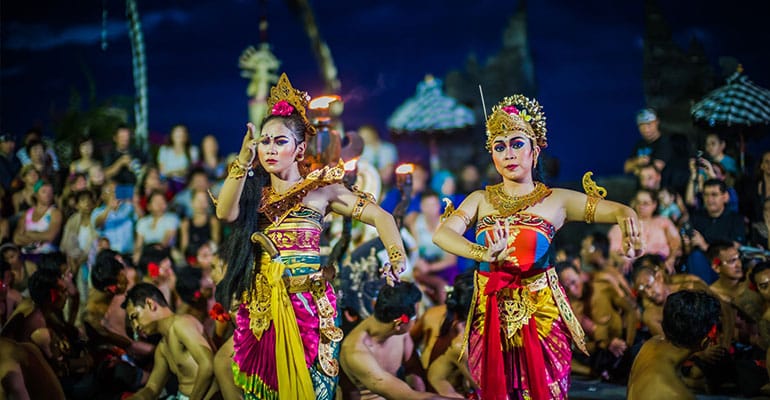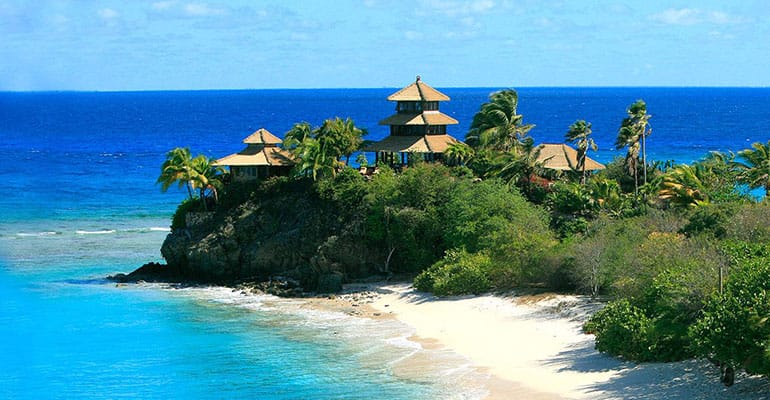 What's The Name Of This Resort?
We are not allowed to display the name of this Bali, Indonesia resort online due to the promotional price being so far below the true retail price.
If you would like to know the name of this resort please, continue to checkout, or call us at 1-888-859-4685 and speak to one of our representatives.
What Our Customers Say

Real Google Reviews
The locations are all amazing! My favorite vacation so far is the Morritz Tortuga in Grand Cayman Islands its was clean and the service was EMACULATE!!!!
we had a perfect time .WW did us better than expected
We had the greatest time at the Villa Del Palmar in Cabo this spring. The weather was great every single day. The food at all 3 restaurants was fantastic, but I think we enjoyed the Bella the most. World Wide has helped us plan 2 spectacular vacations in the past 5 years.
omg great locations great company am very pleased
WHAT'S INCLUDED
1

5-days, 4-nights accommodations..

2

Price is per person for the entire stay.

3

Lock in this price today.

4

You have 24 months to pick travel dates.
Today only
$299.00
per person
GET THIS DEAL NOW
Resort Images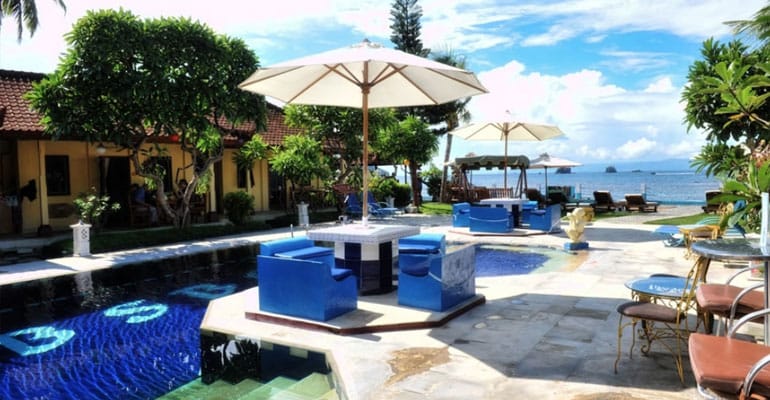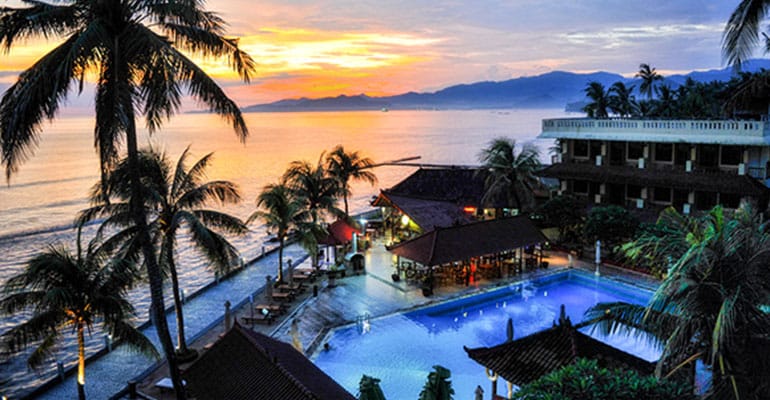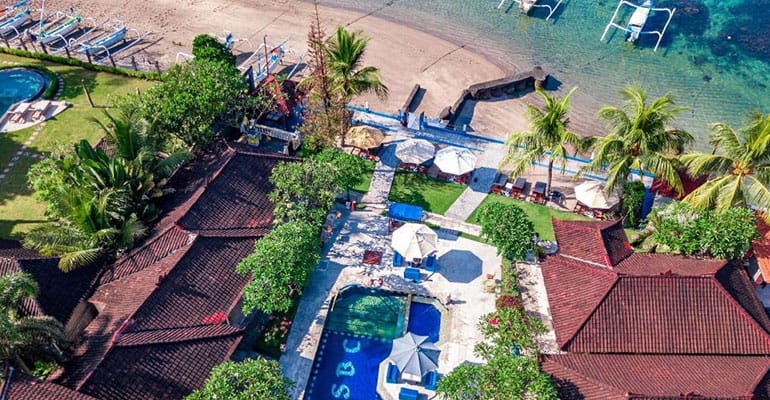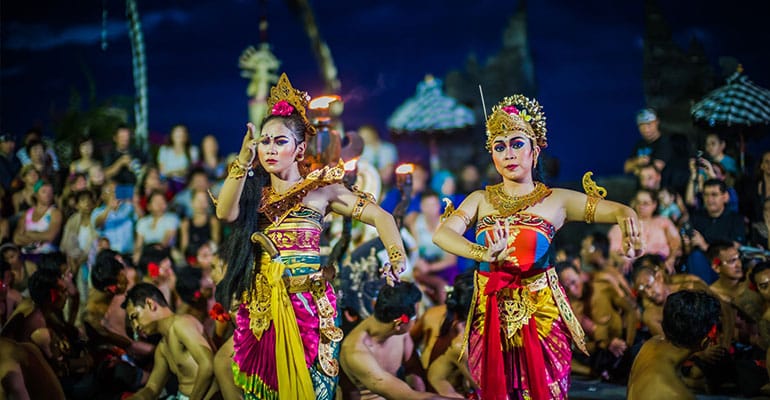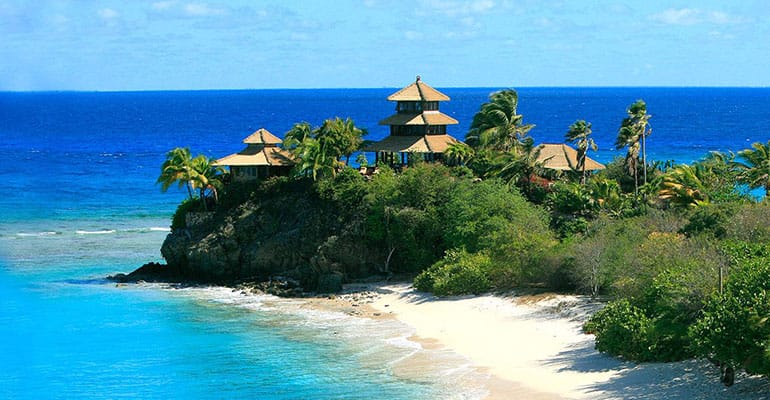 HURRY! THERE ARE ONLY 4 PACKAGES LEFT AT THIS PRICE!
Don't Wait. Lock in this price Today!
You can't pass a Bali, Indonesia vacation package this epic, this luxurious, and this affordable. Go ahead. Click below.
Don't wait! Get started on this vacation today!
GET THIS DEAL NOW