WHAT'S INCLUDED
5-days, 4-nights Playa Del Carmen.
This vacation may be unavailable.
Please contact us for more information.
Playa Del Carmen Overview
Imagine yourself laying on a black chaise lounge with a glass of cocktail in one hand and admiring the gorgeous Caribbean Sea. If this is your travel goal, then booking a trip to Mexico to indulge in the paradise of Playa del Carmen located along the Yucatan Peninsula is your best bet. Make your next getaway more memorable by booking in an all-inclusive five-star hotel that provides a calm yet luxurious retreat for the entire family and friends.
A modern chic atmosphere will greet guests once they check in into their rooms, which boasts spectacular views of the turquoise blue sea of Playa del Carmen. Outside, the stunning scenery will pull you out to the beachfront featuring swimming pools where you can have a quick dip to cool off and enjoy the sun during your all-inclusive Playa del Carmen getaway.

Not only the enchanting blue sea waters of Playa del Carmen will blow you away. While vacationing in this once sleepy village, guests can explore its rich coral reefs by snorkeling and diving. The hotel, which is just 45 minutes from the Cancun International Airport, is also near the Mayan ruins of Tulum, where tourists can take stunning photos of ancient stone structures.

From Mexican specialties to Japanese delights, guests can savor various culinary fares that will make them craving for more. Enjoy a royal gastronomic treatment whether you choose to indulge in tasty offerings from the hotel's outdoor banquet or interior dining. Signature cocktails and premium drinks concocted at the bars furnished with voguish bar stools and tables serve as the perfect refreshment to end the day.

Working up a serious sweat is said to be the best cure for jet lags. Even if away from their usual comforts, guests can still follow their weightlifting routines and cardio workouts to stay in shape. If these stress-relievers are not enough, you can join group Pilates, yoga, spinning, or salsa classes. Also included in its formidable fitness offerings is a health spa, where you can experience an impressive range of massage treatments.

Guests of all ages will never run out of activities to do in the hotel. Its Kids Zone is packed with fun items that balance the playtime and learning of the little ones while away from their home. Adults get access to its extensive entertainment repertoires such as live bands, traditional dances, and Mayan shows. Oenophiles are guaranteed to have a field dating in the hotel's wine tasting packages.
With its stunning ocean views and luxurious amenities, this glitzy, all-inclusive hotel is the perfect choice for your next Caribbean getaway. Let it be your launching pad to marvel at the amazing wonders of Playa del Carmen. What are you waiting for? Book now and surprise your family or loved one with a future stay at this deluxe hotel.
Resort Images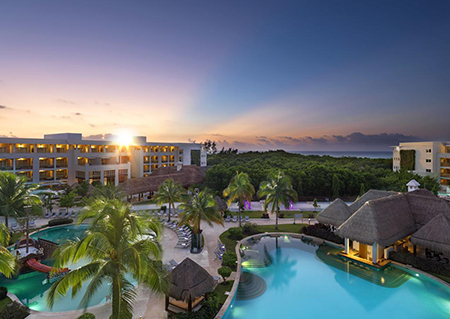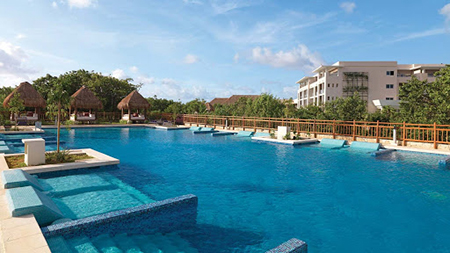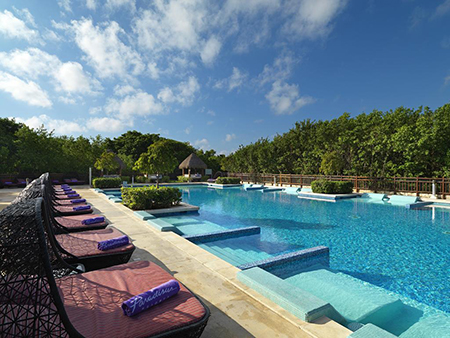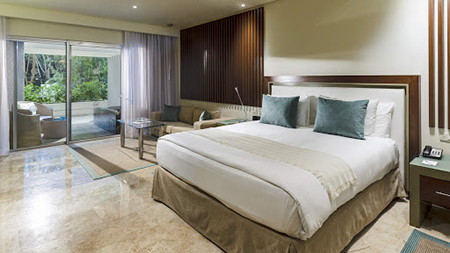 What's The Name Of This Resort?
Due to the promotional price being so far below the true retail price, we can only show you the Playa Del Carmen resorts at checkout.

Please continue to the next step, or call 1-888-859-4685 and speak to one of our representatives.
What Our Customers Say

Real Google Reviews
The locations are all amazing! My favorite vacation so far is the Morritz Tortuga in Grand Cayman Islands its was clean and the service was EMACULATE!!!!
we had a perfect time .WW did us better than expected
We had the greatest time at the the resort in Cabo this spring. The weather was great every single day. The food at all 3 restaurants was fantastic, but I think we enjoyed the Bella the most. World Wide has helped us plan 2 spectacular vacations in the past 5 years.
omg great locations great company am very pleased
WHAT'S INCLUDED
5-days, 4-nights Playa Del Carmen.
This vacation may be unavailable.
Please contact us for more information.
Resort Images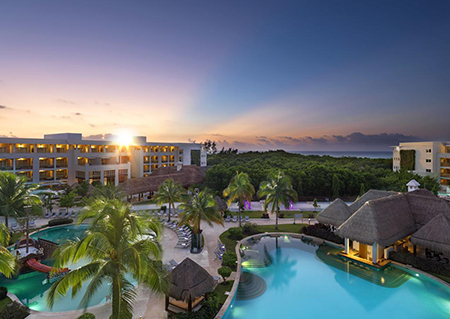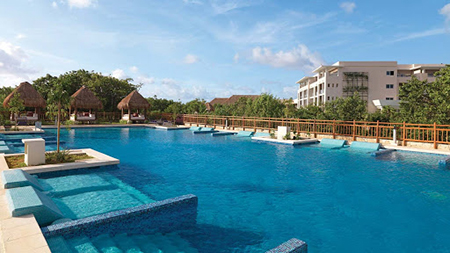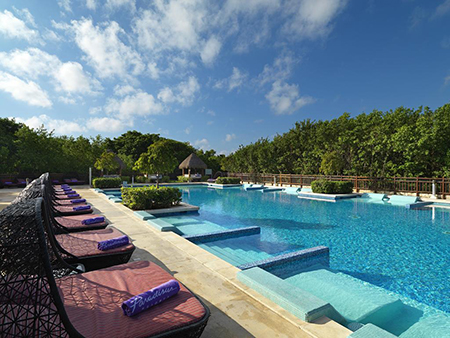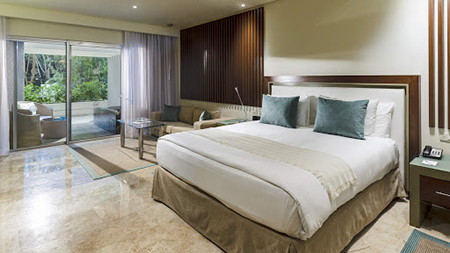 Other Deals
Punta Cana All-Inclusive Vacation Deal
5-days, 4-nights
Carolina, Puerto Rico Vacation Deal
5-days, 4-nights
Phuket, Thailand Vacation Deal
5-days, 4-nights
HURRY! THERE ARE ONLY 4 PACKAGES LEFT AT THIS PRICE!
Don't Wait. Lock in this price Today!
You can't pass a Playa Del Carmen vacation package this epic, this luxurious, and this affordable. Go ahead. Click below.
Don't wait! Get started on this vacation today!
GET THIS DEAL NOW