WHAT'S INCLUDED
5-days, 4-nights Riviera Maya.
This vacation may be unavailable.
Please contact us for more information.
Imagine spending your next vacation on an exclusive pristine beach where you can enjoy the white sands while sipping your favorite beach drink. Make it a reality with a trip to a hidden beach resort in Riviera Maya in Mexico, where you can settle into laid-back island life and enjoy modern convenience at the same time. Getting there is a breeze: just an hour-trip from the international airport of Cancun.
Among the slew of luxury accommodations in this world-class tourist destination, this five-star hotel allows guests to admire the famous long coastline of the city and its spectacular turquoise sea waters. Its 946 modern suites spread in 21 three-story buildings boast a contemporary aesthetic with a touch of Mayan touches. With its state-of-the-art interiors and furniture, guests will enjoy combining rest, comfort, and intimacy during their stay.
Vacationers can never run out of things to do while they are in their temporary home. The hotel offers a loaded list of activities, including exploring the unspoiled beauty of Sian Ka'an, one of the most important nature reserves in Riviera Maya. Visiting the Tulum fortress to snap some Instagram-worthy photos in one of the most beautiful Mayan ruins in the area is also one of the main draws of the hotel.
If swimming is your thing, you are spoiled with choices as the hotel boasts three spacious pools, a separate pool for children, and a lazy river. After a sun-kissed day, guests can cap the night with a pampering massage and various relaxing treatments from its extensive spa offerings. Visitors can also keep their spirits up by enjoying refreshing drinks at the hotel's 16 bars.
On the food front, the hotel delivers a high-level gastronomic experience to its guests with its impeccable dishes from its two buffet-style restaurants. To suit the tastes of different palates, the hotel serves tasty treats from its seven a-la-carte restaurants, including Italian, Japanese, Mexican, and Mediterranean.
Wellness options are plenty at this beach hotel. Guests can follow their weightlifting routines and cardio workouts even on vacation, thanks to its modern and fully-equipped gym. The extra downtime means vacationers can also dip their toes on other leisure activities such as table tennis, billiards, darts, and beach volleyball, among other sports. You can also shake up your routine and groove to the music with fellow guests in the dancing lessons offered.
Make your stay more unforgettable by taking home some trinkets in the hotel's souvenir shops. Exchanging currency is never a problem. Guests can change money or withdraw cash at the reception. If shopping is your pleasure, the hotel is just 25 minutes away from the shopping area in Playa del Carmen.
If you decide to finally get away from it all in Riviera Maya, then this five-star hotel should be your top choice. Let its amazing amenities and world-class service pamper you. From its spectacular ocean views, vibrant facades, gorgeous suites, and themed restaurants, the hotel offers everything to satisfy even the most meticulous guests. This hotel is truly a slice of paradise in Cancun.
Resort Images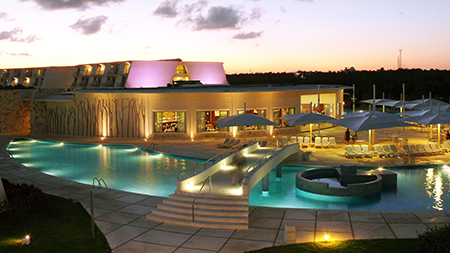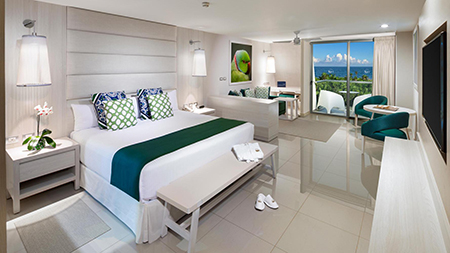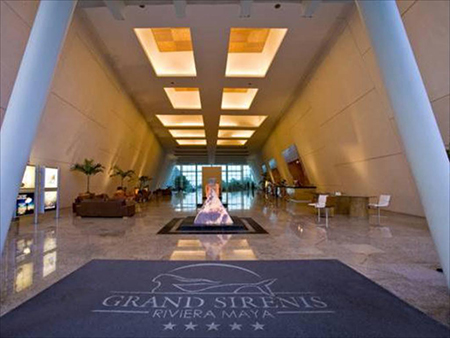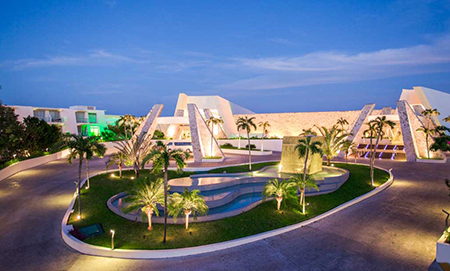 Frequently Asked Questions
How does pay now, travel later work?

You purchase your trip ahead of time without needing travel dates. Once you know your dates, you'll call in and reserve your dates.



How long do I have to use this vacation?

Our vacations are always good for at least 12 months from purchase, sometimes as long as 18 months.



Why is it so cheap?

We work with our resorts to offer first-time visitor discounts. In exchange for these savings they ask you to take a 90 minute tour to show what the resort has to offer in vacation ownership.



Can I use this for a large group?

For parties with more than 2 adults, please contact us at 1-888-859-4685 for large family or group pricing.



Can I add more nights?

You can add more nights to any of our vacation packages during or after purchase. If you would like information on adding more days, please contact us at 1-888-859-4685.



Are there any fees to change or cancel my trip?

There are no fees to change or cancel a trip once you have booked it.


What's The Name Of This Resort?
Due to the promotional price being so far below the true retail price, we can only show you the Riviera Maya resorts at checkout.

Please continue to the next step, or call 1-888-859-4685 and speak to one of our representatives.

WHAT'S INCLUDED
5-days, 4-nights Riviera Maya.
This vacation may be unavailable.
Please contact us for more information.
Resort Images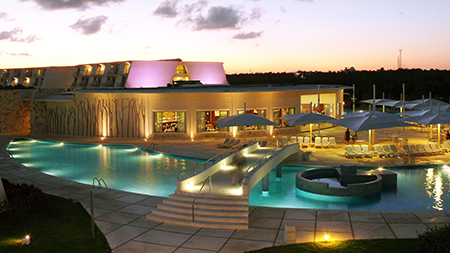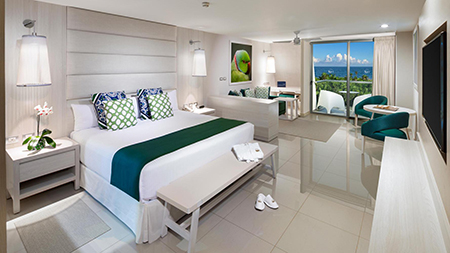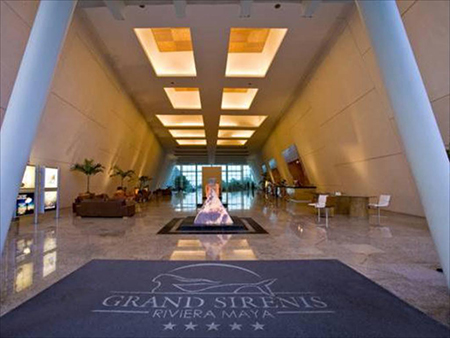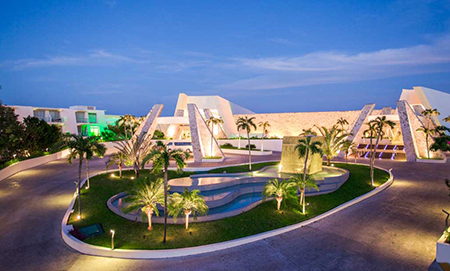 Other Deals
Punta Cana All-Inclusive Vacation Deal
5-days, 4-nights
Cabo San Lucas All-Inclusive Marina Resort Vacation Deal
5-days, 4-nights All-Inclusive
Phuket, Thailand Vacation Deal
5-days, 4-nights
HURRY! THERE ARE ONLY 4 PACKAGES LEFT AT THIS PRICE!
Don't Wait. Lock in this price Today!
You can't pass a Riviera Maya vacation package this epic, this luxurious, and this affordable. Go ahead. Click below.
Don't wait! Get started on this vacation today!
GET THIS DEAL NOW