Share This Post
The unique and inspiring menus at the resort will delight your taste buds and lift your spirit. The culinary creations at the restaurants on property combine innovation with the skillful talents possessed by master chefs to bring you contemporary and traditional Mexican dishes, savory Italian platters, a vast selection of surf and turf, in addition to all-American favorites. These restaurants provide the perfect dining experience in unbelievable settings, indulge in the culinary traditions of Mexico and the world!



Bella California
Cuisine: Californian and Italian


"The best atmosphere all day! The view alone will, keep you coming back! The food is great and the staff are wonderful! The pizzas are the bomb! The omelet station was excellent. My wife still wants to go have breakfast there, so we are sad we had to go home." From: @MarkM Date of visit: January 2020

Overlooking the Sea of Cortez and the famous El Arco rock formation, this beachside restaurant, specializes in the fusion of Californian and Italian cuisine. Fresh roasted veggies, tangy hot pizzas, and fresh from the sea ceviche will delight your palate in this stunning beachfront bistro. Pulling inspiration from the savory Italian dishes and bold Mexican flavors that individuals around the world have come to love, the chefs of Bella California have created a diversified menu that temps palates and satisfies cravings for breakfast, lunch, and dinner. Guests can revel in the elegance of the Cabo San Lucas restaurant, which is honored by the open-air seating, calming decor, inviting aromas and friendly service. Whether delighting in the fresh morning breeze, lingering in the afternoon shade, or dining in the romantic ambiance of Bella California's dinner service, you are sure to enjoy the atmosphere almost as much as the delicious culinary creations that come from the kitchen.

Tomatillos
Cuisine: Farm to Table
Enjoy "Farm to Table" experience at Tomatillos, a restaurant that embraces healthy cuisine while still delivering bold flavors and mouthwatering platters. The diverse menu features an array of dishes made with fresh and local products. Enjoy the outdoors or take a break from the sun under the pavilion, while enjoying mason jar salads, grilled delights, vegetarian options, and sensational desserts. When dining at Tomatillos "Farm to Table" restaurant in Cabo San Lucas, you can expect to find a host of delicious items that include organic, vegetarian, and vegan dishes bursting with flavor.
"We had a romantic dining experience while in Cabo. The food was excellent and the presentation was amazing. I enjoyed steak & lobster, it was so delicious!! Because we were on the all-inclusive we received a discount on our lobster. Still reasonable. I highly recommend just don't forget to make reservations." From: @ gmarieotero Date of visit: February 2020

Sports Bar
Cuisine: Snacks and bar
When you're looking to relax with a cool "cerveza" and a sports game, the destination of choice is the Sports Bar. Reservations are not required at this casual, integrated sports bar where dining, sports and camaraderie are combined in a fun, high energy environment. Cheers!
"Great Service at the Sports Bar. My family and I enjoyed a week's stay at the Palmar. This trip we ate twice at the Sports Bar to enjoy the Warriors basketball games. The food was good, the games were great and the service was exceptional! These people are A1! Well done! We'll be back!" From: @Meek4 Date of stay: January 2020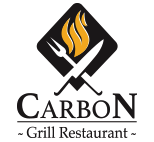 Carbon Grill Restaurant
Cuisine: Grill Restaurant


Carbon Grill features a simplified menu teeming with bold Argentinian flavors and exquisite combinations! Choose from a variety of grilled favorites, including steak, chicken, and seafood, in addition to delicious vegetarian options that will satisfy your palate and have you returning time and time again. Enhancing the overall dining experience at Carbon Grill Restaurant is an extensive wine list, which makes it easier than ever to find a flavor that brilliantly compliments your meal.
"I don't usually eat meat but I can tell you, I could eat here every day!! Not only was the food very flavorful, but the presentation of the meal is something I've never seen before. It's like you have your personal grill on your table to let your food cook to your personal liking. The chicken was also really yummy, and the chorizo, delicious! And the chocolate and ice cream dessert? To die for! The cherry on top was the service! Liliana, was so sweet and charming and made me feel so welcomed! Wilder, made sure everything was perfect and checked on us throughout our meal to make sure we were well taken care of. His smile was so inviting, it made my friends and I go back to eat there more than once. I highly recommend this restaurant and can't wait to go back again!!" From: @Alejandrina813 Date of visit: February 2020

Taco Bar
Cuisine: Tacos

A true Mexican vacation wouldn't be complete without enjoying the mouth watering flavors of authentic Mexican cuisine. The staff knows that there is nothing more appetizing after a long day in the sun than a couple of savory tacos and a fresh margarita to wash it down; that's why the Taco Bar offers a never-ending array of grilled steak, chicken, fish and marinated pork tacos, combined with succulent salsas and garnishes, which has made the poolside restaurant a favorite among guests. The Taco Bar in particular, has such a stunning view overlooking the Sea of Cortez that guests tend to linger, taking in their surroundings, basking in the beauty of Cabo.
"We had a family of 14 and there was something for everyone - cheese quesadillas, al pastor, chicken, fish, veggie. Great choices and delicious. Love the fixins bar - my husband loves spicy and I prefer more smokey, mild flavors - there was something for everyone. The service was great as well. Super spot near the beach. Highly recommend! From: @melissaandtim Date of visit: December 2016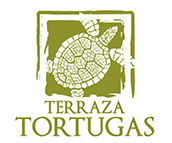 Tortugas Terrace
Cuisine: Mexican and International

At Tortugas Terrace you are greeted with a tantalizing selection of Mexico's finest culinary treats and an array of nightly entertainment that will leave guests of all ages fully satisfied.

"We sat in Santos (Saints) section every night because he did an excellent job of making us feel special. Great, attentive, friendly service. The food was great and the shows were very entertaining." From: @StevenB Date of stay: August 2019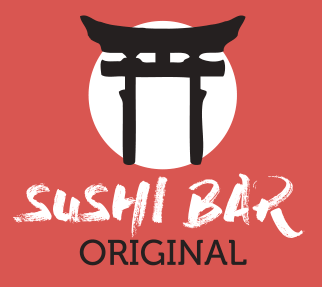 Sushi Bar Original
Cuisine: Asiática

Want to taste some of the freshest sushi you can? Delight your palate with the Sushi Bar, which combines simplicity and elegance to create a variety of rolls made with the freshest ingredients. Options include shrimp, tuna, salmon, vegetarian rolls, and much more. Located poolside, right next to the Taco Bar, this delicious restaurant boasts a stunning view of El Medano Beach and the famous El Arco rock formation.
"Great snack tacos and drinks! The tacos were amazing! But even better was the yellow tail tuna sashimi!! And there was also a shrimp roll that was super delicious! I would say the sushi may have been the best thing I ate while at the resort!" @LynnA Date of visit: December 2019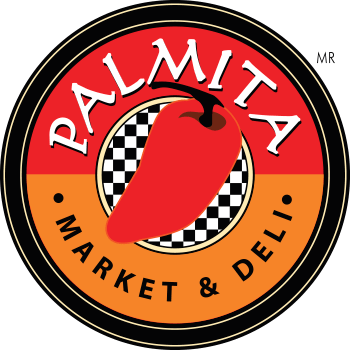 Palmita Market & Deli
Cuisine: Deli

The Deli is our upscale fast food outlet, which offers breakfast, lunch and dinner for those on the go. Choose from a tempting variety of sandwiches, baguettes and delicious desserts, prepared with fresh ingredients of the very best quality. The menu also includes fresh-squeezed juice combinations. Enjoy everything from a freshly brewed coffee to a vanilla cappuccino, or one of the other specialties on the menu.
"We ate at the market several times due to the Great food at the Mexican Restaurant and sat in the Bar with a great bartender named Christian. Christian was such an Awesome waiter in the bar and where ever else he was working, again always smiling and making us new fun drinks to try.. Christian makes an Amazing Martini." From: @LaurieR Date of visit: September 2019