WHAT'S INCLUDED
3-days, 2-nights Pigeon Forge, TN.
STEP 1 - Traveler Info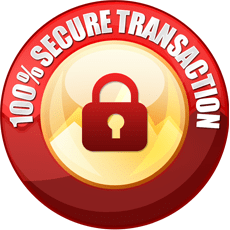 VACATION OVERVIEW
With abundant shopping, plentiful attractions, and beautiful scenery, it is not surprising that Pigeon Forge is one of the top tourist destinations in the country! Regardless of the season, Pigeon Forge is sure to have something going on! Car shows, christmas festivals, baseball tournaments, fall celebrations, and even gospel music conventions, fill the calendar with non-stop action.
Pigeon Forge, a mountain town and vacation area in eastern Tennessee, is the home of Dollywood, country singer Dolly Parton's Appalachian-themed park consisting of rides, an adjoining water park and a museum of her costumes and memorabilia. The city's other attractions include country music revues like the Smoky Mountain Opry, dinner theaters such as Dolly Parton's Dixie Stampede and outlet malls.
Need a break from all the activity? The beauty and splendor of the Great Smoky Mountains National Park is a brief thirty-minute drive away. Plan on spending a day or two devoted to peaceful hiking, scenic drives, beautiful waterfalls, and yummy picnics. An unwinding soak in your own private hot tub is the perfect ending to your relaxing day!
What's The Name Of This Resort?
Due to the promotional price being so far below the true retail price, we can only show you the Pigeon Forge, TN resorts at checkout.

Please continue to the next step, or call 1-888-859-4685 and speak to one of our representatives.
What Our Customers Say

Real Google Reviews
The locations are all amazing! My favorite vacation so far is the Morritz Tortuga in Grand Cayman Islands its was clean and the service was EMACULATE!!!!
we had a perfect time .WW did us better than expected
We had the greatest time at the the resort in Cabo this spring. The weather was great every single day. The food at all 3 restaurants was fantastic, but I think we enjoyed the Bella the most. World Wide has helped us plan 2 spectacular vacations in the past 5 years.
omg great locations great company am very pleased
WHAT'S INCLUDED
3-days, 2-nights Pigeon Forge, TN.
STEP 1 - Traveler Info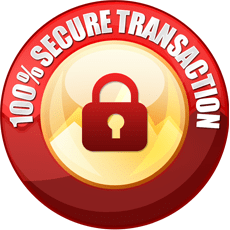 Other Deals
Phuket, Thailand Vacation Deal
5-days, 4-nights
Puerto Vallarta All-Inclusive Vacation Deal
5-days, 4-nights
Cancun All-Inclusive Vacation Deal
5-days, 4-nights
HURRY! THERE ARE ONLY 28 PACKAGES LEFT AT THIS PRICE!
Don't Wait. Lock in this price Today!
You can't pass a Pigeon Forge, TN vacation package this epic, this luxurious, and this affordable. Go ahead. Click below.
Don't wait! Get started on this vacation today!
GET THIS DEAL NOW