WHAT'S INCLUDED
3-days, 2-nights Williamsburg, VA.
STEP 1 - Traveler Info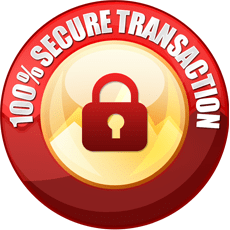 VACATION OVERVIEW
Plan your adventure to Williamsburg, Virginia, where you can have a treetop adventure and participate in an interactive spy mission – all in the same day. In addition to historic attractions, there are world-class roller coasters in Busch Gardens and other theme parks, Broadway-style shows in our theaters, and a sunset voyage on a pirate ship, among other tours. Walk along the beach, and bike the miles of scenic trails along the Colonial Parkway. Raise your glass in a vineyard or working microbrewery, like the award-winning Alewerks, and toast the modern-day conveniences of 18th-century museums and art galleries. Enjoy everything from luxurious spas, world-class golf and award-winning restaurants to living-history museums, surprising thrills, biking and hiking. Whatever your idea of fun is, you'll find it all in Greater Williamsburg.
Stroll through the 300-hundred-year-old streets of Colonial Williamsburg, visit the second oldest college in the country, admire the colorful Williamsburg Botanical Garden, and have fun at Busch Gardens. Walking through the Colonial Williamsburg and passing by people in historic 17th or 18th century clothes may feel like you stumbled into the middle of a movie set. They even talk using the diction and grammar of the times, which is just different enough that we cannot understand them. You will pass by beautifully restored buildings as the Governor's Palace, the Courthouse, the Raleigh Tavern, and the Capitol. Water Country USA, open from the end of May to the beginning of September, is a waterpark in Williamsburg. The park has a variety of fast slides, pools, and lounging areas, making it an inviting spot for the entire family.
Things to do:


o Busch Gardens

o World class golf

o Sailing

o Treetop Adventures

o Dewitt Wallace Museum

o Ripley's, Believe it or Not! Museum & 4D Theatre

o Colonial Williamsburg

o Shopping

o Food and Drink tours

o The Williamsburg Winery

o Colonial Ghosts Walking Tour

o The Abby Aldrich Rockefeller

o Water Country USA

o Jamestown Settlement

o Williamsburg Tasting Trail

o American Revolution Museum at Yorktown

o Spooks and Legends Haunted Tours
Book with World Wide Vacations today, save now, travel later!
Enjoy 3 days and 2 nights of accommodations in Williamsburg where you'll be able to enjoy amenities such as:
Premium room for 4 travelers
Game Room
Volleyball court, horseshoes, and fitness center
Seasonal outdoor pool and hot tub
Playground
Williamsburg, VA Extras
Customize your package by adding additional nights at a discounted rate
UPGRADES MAY BE AVAILABLE
CALL RESERVATIONS FOR UPGRADE OPTIONS
What's The Name Of This Resort?
Due to the promotional price being so far below the true retail price, we can only show you the Williamsburg, VA resorts at checkout.

Please continue to the next step, or call 1-888-859-4685 and speak to one of our representatives.
What Our Customers Say

Real Google Reviews
The locations are all amazing! My favorite vacation so far is the Morritz Tortuga in Grand Cayman Islands its was clean and the service was EMACULATE!!!!
we had a perfect time .WW did us better than expected
We had the greatest time at the the resort in Cabo this spring. The weather was great every single day. The food at all 3 restaurants was fantastic, but I think we enjoyed the Bella the most. World Wide has helped us plan 2 spectacular vacations in the past 5 years.
omg great locations great company am very pleased
WHAT'S INCLUDED
3-days, 2-nights Williamsburg, VA.
STEP 1 - Traveler Info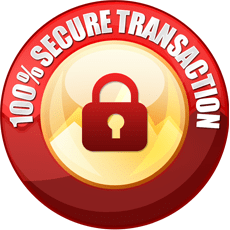 Other Deals
Cabo San Lucas All-Inclusive Vacation Deal
5-days, 4-nights All-Inclusive
Puerto Vallarta All-Inclusive Vacation Deal
5-days, 4-nights
Bali, Indonesia Vacation Deal
5-days, 4-nights
HURRY! THERE ARE ONLY 32 PACKAGES LEFT AT THIS PRICE!
Don't Wait. Lock in this price Today!
You can't pass a Williamsburg, VA vacation package this epic, this luxurious, and this affordable. Go ahead. Click below.
Don't wait! Get started on this vacation today!
GET THIS DEAL NOW